We work in numerous countries, either directly or with our usual partners. However, we only intervene if local legislation permits and subject to adequate safety conditions. To assess this, in addition to the media, we refer to the French Department of Foreign Affairs website: Advices to travelers.
According to the country, we can take care of logistics (e.g. vehicles and labour) or work in conjunction with your local teams and contacts.
The gradation of colors gives an idea of the relative frequency of our interventions. The clearest areas (with a sanded appearance) correspond to countries where field work has been subcontracted and for which we have kept the calculations and quality control.
It is our favorite territory, and it is of course in France that our interventions were the most numerous.
In France, we have performed all the services falling within our area of competence and described on this site.

In the other countries, we mainly carried out surveys of GCP's as well as some study missions for the European commission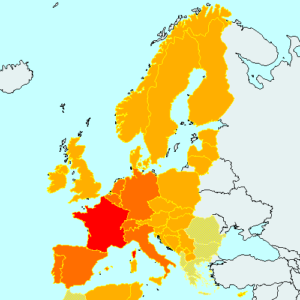 European countries where TopoSat intervened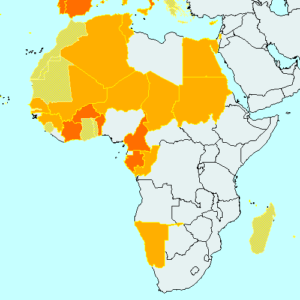 African countries where TopoSat intervened
Because of the historical links between France and West and North Africa, many French companies and therefore several of our customers, work there regularly.

But we also went there on behalf of local companies, and sometimes for certain US entities.

In these countries, we have:

Established site traverses and permanent GNSS networks

Survey GCP's and Lidar reference surfaces

Animated trainings.

We have also set up sites: Al Moustakbal dam in Algeria (6 million cubic meters of riprap) and road works in Niger.

We also intervened further east (Egypt, Jordan and Sudan) and further south (in the Indian Ocean Islands) mainly for GCP's surveys as well as for drone surveys in Namibia.
South America
We worked on this continent at two very distant periods from each other. In French Guyana in the 80s (but it was before GPS and TopoSat did not yet exist) where we opened the old-fashioned track (compass, topofil) in the equatorial forest. In 2011, we had always worked in Guyana to set up the new ILS at Cayenne-Félix-Éboué airport (formerly Cayenne-Rochambeau airport).
In 2015 and 2016 we carried out surveys of GCP's in French Guyana too, and on the other countries of the continent represented on the map.
In Bolivia, Colombia, Panama and Uruguay, we have entrusted the field surveys to a Spanish partner.

In Argentina and Peru, we intervened in the field (by entrusting a few sites to our Spanish partner).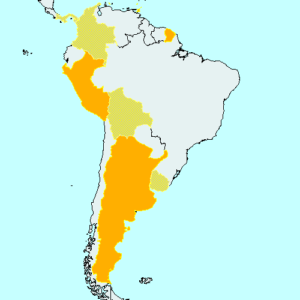 South American countries where TopoSat intervened
Gulf of Mexico and Islands of the Caribbean Sea
In Mexico and Belize, we have entrusted the field surveys to a Mexican partner.

In the Caribbean Sea, we worked in Antigua, the French Antilles (Guadeloupe and Martinique), Curaçao, Grenada, Haiti, the Dominican Republic, Sainte Croix (US Virgin Islands), Trinidad and Tobago.

This was mainly for GCP's surveys, but we also implemented the new ILS at Pointe à Pitre airport in Guadeloupe and two training missions in Haiti as part of the establishment of the network

GNSS permanent.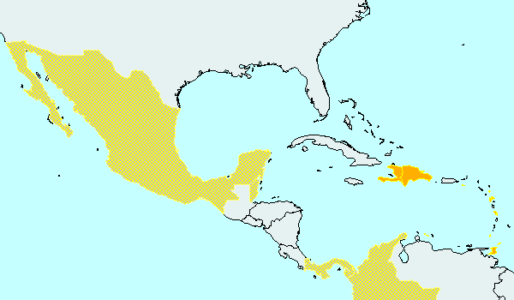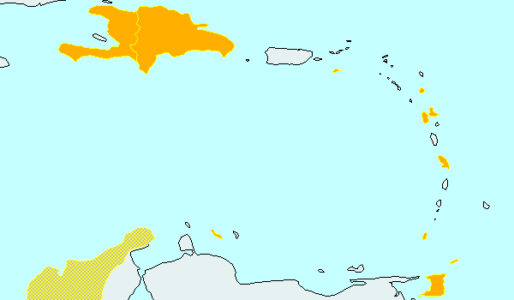 Countries of the Gulf of Mexico and the Caribbean Islands where TopoSat intervened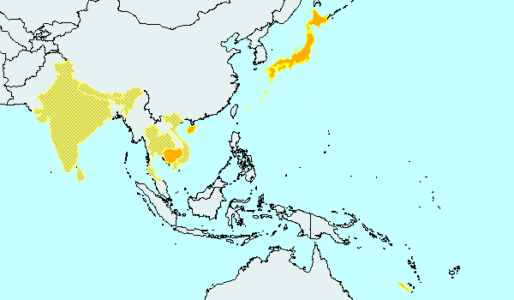 Countries of Asia and Oceania where TopoSat intervened
Implementation of the new ILS at Tontouta airport in New Caledonia

Surveys and accuracy controls during the installation of Mode S multilateration systems at Bangkok-Suvarnabhumi airports in Thailand, Hong Kong and New Delhi in India.

GCP's survey on all these countries (except New Caledonia)
This is for information only, as the geopolitical situation of some countries has now changed radically and we can no longer work there. Conversely, there are many countries we have not yet visited that are interested in our services.